According to a large-scale non-ferrous net, China's technical equipment has been selling for a long time, but it is difficult to occupy high-end markets for equipment manufacturing due to its "affordable and inexpensive" technology. In the international market, Chinese equipment has always been criticized for its quality. Hard, imitation, cottage and other stigmas, in the alumina industry, a large number of key core equipment is monopolized by imported equipment, China's technical equipment used in the low range of centrifugal pumps, vacuum pumps, conveyor belts, etc., and the key volume pump, reducer, High-end equipment such as air compressors are mastered by foreigners. With the improvement of China's equipment manufacturing technology, more and more imported equipment and imported spare parts have been replaced by domestic equipment and domestic spare parts. In particular, in recent years, China has established a large number of domestic factories in foreign countries, and a large number of domestically-manufactured equipment has taken a dominant position, while China's equipment manufacturing Companies have also made efforts to continuously improve the technical level, equipment quality, and expand sales channels and sales coverage, the proportion of domestically produced equipment in the new metallurgical and chemical industries overseas will further increase.
Earlier in the alumina production technology and equipment market occupied the British Intermec Mining Machinery Corporation, the Netherlands Weil Mining Company, Germany Dole Company, France Gao De Fu Lin Company, its market share gradually eroded by the Chinese technical equipment, China's equipment experience From counterfeiting of spare parts to equipment manufacturing to independent innovation, both the quality of technical equipment and the output of technical equipment have grown tremendously. At the same time, many domestic technology and equipment companies have also studied the problems of imported equipment already in use. The technological transformation was carried out to solve many practical problems, and at the same time, the maintenance and maintenance costs of imported equipment were also reduced.
At present, China is already the largest producer of aluminum. With unique technology and equipment for independent innovation in alumina production technology, the alumina industry has also gone abroad to build new production plants in countries and regions with abundant bauxite reserves overseas. According to the China Customs data, it is indicated that 7 companies will increase their alumina production overseas by nearly 17 million tons, with a total investment of approximately US$14.8 billion. The construction of alumina plants accounts for a large proportion of investment in technical equipment, and new projects overseas. A large part of the investment will go directly back to China for equipment procurement, which will greatly stimulate the development of the domestic equipment manufacturing industry, export of large-scale mechanical equipment, and large-scale cranes, loaders, excavators, heavy trucks, etc. manufactured in China. The new "postcard" equipment has already gone out in advance, arrived in distant Africa and the ASEAN region, put the strategic idea of ​​the 21st century Maritime Silk Road put forward by President Xi Jinping into effect, and when it is shipped into China's scarce ore, it also brings domestic The produced cement, fertilizers and other technical equipment are shipped to all countries in the world. At the same time, government leaders are also vigorously promoting the development of China's equipment manufacturing industry. Prime Minister Li Keqiang did not forget to promote Chinese-made equipment products during his visit to the country. During Peru's visit, he visited Chinalco's copper mine project in Peru. Premier Li Keqiang emphasized: "China's equipment is cost-effective, and it has strong competitiveness all over the world. You can also place orders!" And the cost-effectiveness of domestic technology and equipment has reduced the investment cost for the rapid development of Chinese overseas projects. The UAE is currently under construction. Abu Dhabi alumina plant as an example: China's investment in the construction of an alumina plant of the same size requires less than one-half of the investment, which is due in large part to the high cost-effectiveness of China's technological equipment. The high cost performance of Chinese technology equipment is the first step for Chinese products to move toward the world. The next step in China's technological equipment is to further optimize China's equipment manufacturing. China is a "world factory," but it lacks a corresponding "world brand". The next step is to adopt Overseas expansion projects will push more technological equipment to the world and build top brands made in China. The cost-effectiveness of China's technology and equipment will help reduce the cost of overseas projects and help the rapid development of new projects in China. The rapid development of overseas projects will also be necessary. It will stimulate the prosperity of the domestic equipment manufacturing industry and establish a virtuous cycle of mutual promotion between the two.
Veneer is a thin sheet of wood, rotary cut, sliced or sawed from expensive natural wood. The veneer is easy to be edge jointed and overlaid on Plywood, MDF, particleboard and so on. So, it can be used in fancy plywood, fancy MDF, fancy Blockboard and veneer faced particleboard.
Luli Group Co., Ltd, also supply engineered wood veneers with good quality and competitive pricing.
Advantages of using veneers:
Compared to wood, one of the primary advantages of using veneer is stability. While solid wood can be prone to warping and splitting, because veneer is made of thin layers of wood glued together, the chances of splitting or cracking are reduced. Further, the glue used provides additional strength, making the end result stronger than natural wood.
Usages of Veneer:
Used to cover the surface of plywood, MDF, chipboard, blockboard and so on.
Specification details:
Sizes: 1220mm x 2440mm, 1250mm x 2500mm or as your request
Thickness: From 0.15mm to 0.6mm or as per request
Species: Okoume, Bintangor, Terminalia, Red hardwood, etc.
Grade available: A/A, A/B, B/B
Cutting way: Rotary cutting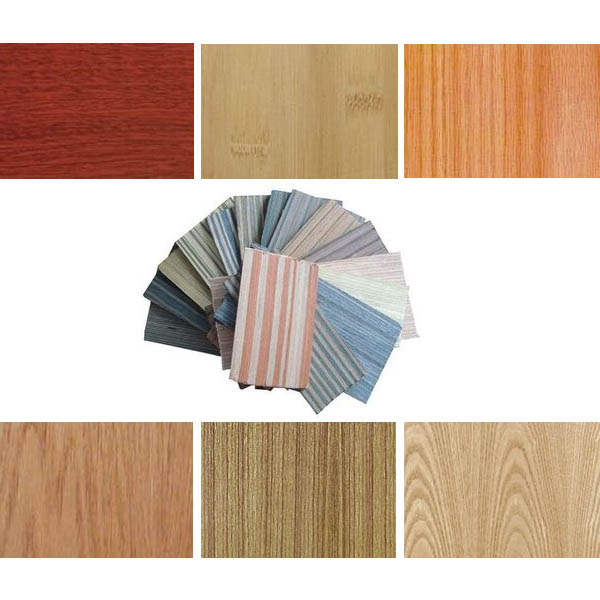 Veneer
Wood Veneer,Wood Poplar Veneer,Sapele Veneer,Rosewood Veneer
Luli Group Co.,Ltd. , https://www.cnluli.com