As a kind of new decorative building materials, stone has already entered indoor decoration and decoration. However, if the decorative effect of stone after decoration can last for a long time and is environmentally friendly, then we must pay attention to some major matters in the paving process, so as to ensure What is the installation effect, and what points should the stone pay attention to during the paving process?
The main points of attention for stone paving are:
1. The base treatment should be clean. The unevenness should be leveled and repaired first. The base should be clean. There should be no mortar, especially white ash mortar, oil stains, etc., and the ground should be wet with water, but it should not be poured too much water.
2. Before the paving, the plates will be tried and matched, and the flowers, the colors and the numbers will be the same.
3, the stone must be soaked in water and dry, so as not to affect its condensation hardening, the occurrence of empty drums, shelling and other issues.
4. When paving stone and porcelain bricks, standard blocks must be placed. Standard blocks should be placed at the intersection of crosshairs and installed diagonally.
5, the paving operation should be lined up in each row, the stone must be soaked in water, wipe the back after drying.
6. The maintenance of stone and porcelain bricks after paving is very important. After 24 hours of installation, it must be sprinkled with water for maintenance. After the towel is finished, cover the sawdust for maintenance.
7. After the paving is completed, it is not allowed to be employed within 2~3 days.
In short, in the process of paving stone and after paving, it is necessary to strictly follow the above points of attention, in order to ensure the decorative effect of the indoor paving stone and the stability of subsequent use performance.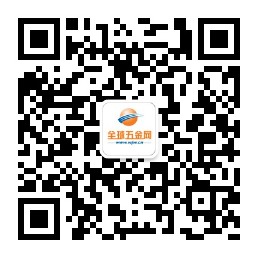 Concerned about surprises
Label: What are the main points of stone paving?
Previous: How does the rubber drain check valve work? Next: How to maintain the secret of the wardrobe
| | |
| --- | --- |
| Material | Brass&ABS plastic |
| Surface treament | Chromed or customize |
| Function | Bathroom brass&ABS Hand Shower/portable Shower Head |
| Working temperature | 0-90 degree |
| Working pressure | 0.05-1.2 MPA |
| Guarantee | 5 years |
| MOQ | 50 pcs |
| Packing | Bubble and cloth bag, craft carton, Can be designed by customer |
| Terms of payment | T/T, 30% deposit, 70% before delivery |
| Shipping terms | FOB Jiangmen or EX-Work |
| Delivery time | 15-30 days after receiving payment |
| Remark | Welcome ODM/OEM |
Hand Shower
Hand Shower,Hand Held Shower,Hand Shower Holder,Hand Bath Shower
KaiPing HuiPu Shower Metalwork Industrial CO,LTD , https://www.hp-shower.com